Why Our Havanese Puppies?
Angela (me!) grew up from age 2 with the Havanese breed as pets. I love this breed and have always considered them as part of my family growing up, just as my husband and I do now with our own Havanese puppies in California. We treat them like members of our family and we expect the same from our buyers. We do not breed our Havanese puppies for a living. We have other careers and goals we are pursuing. We breed our pets for several other reasons: We have a lot of respect for this rare purebred breed and seek to maintain this breed. We don't have children and we enjoy having your adorable, sweet puppies in our home to play with. My husband and I have active and fun personalities that will be transferred to your puppy as we socialize. We enjoy breeding as a hobby. We love to share this special breed with others and see the faces of our customers light up with joy and excitement. A few years after graduating from BYU, I decided to go back to school and become a nurse at the UofU. Although breeding is not a career for us, with my background I understand the special needs a new puppy has. I am home most of the day to make sure the social, mental, emotional, and physical needs of your puppy are being met. The health of your puppy is of utmost importance.
Since we only have a few puppies each year, we promise your puppy will receive one-on-one attention and love! When the time comes to travel to a new home, our puppies are well socialized, healthy, fun, happy, and affectionate. A few other members of our family also breed havanese. We have litters at different times of the year and you are welcome to come by and pick out your new puppy. Contact me to find how to reserve your place to have first pick from our next litter! All our adults and puppies are American Kennel Club (AKC) Registered. "The AKC is dedicated to upholding the integrity of its registry, promoting the sport of purebred dogs and breeding for type and function. The AKC advocates for the purebred dog as a family companion, advances canine health and well-being, works to protect the rights of all dogs owners and promotes responsible dog ownership". Your puppy will come home with up to date puppy shots, deworming at least twice, and an introduction to crate training – This way when they come to you, this will not be as much of a transition for your puppy! We also provide a health guarantee on your puppy. Please visit our Health Guarantee page for more information.
I will walk you through all aspects of puppy care and answer all questions you have before and after purchasing your puppy. I make myself available to answer any questions you have later –weeks, months, or years after you have taken your puppy home. We want you to be perfectly pleased with your puppy. After all, you know what they say, "Happy Owner = Happy Havanese" Our puppies are priced by quality, to bring you a happy and healthy puppy. Please visit our Pricing page for more information. Please browse our website and pictures. If you have any questions at all, feel free to contact me! -Angie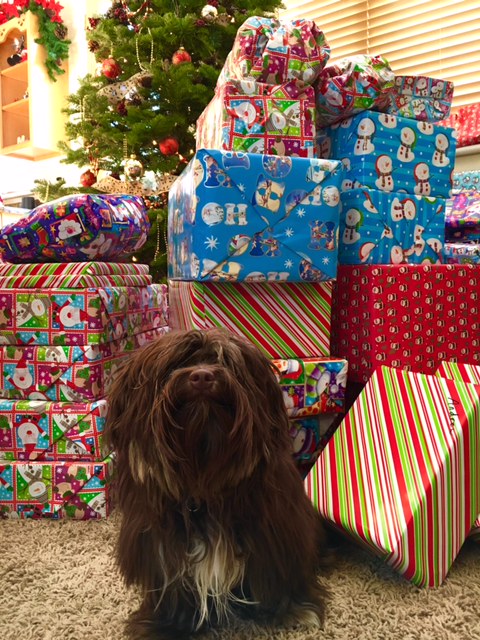 Angie's Havanese Puppies in California
We raise our Havanese Puppies in California, but also place puppies in Utah, Nevada, Idaho, Wyoming, Colorado, Arizona, Florida, and more!
Email us for puppy pictures
Thinking About Getting a Havanese Puppy?
If you are in California, Utah, Idaho, Colorado, Arizona, or Wyoming, or somewhere in the USA, we'd be happy to send you pictures and tell you about our Havanese puppies.
Contact Information
Email: angie@angieshavanesepuppies.com
New Training Videos!
We just made new Havanese puppy training videos! We'll walk you through all the steps to find the right puppy for you and train him when you get home. Even though we live in California we thought we'd make some training videos to get you started. This makes it easy for families in Nevada, Idaho, Colorado, Arizona, Utah, Wyoming, and the rest of the USA to be ready for their puppy before it arrives at your home.